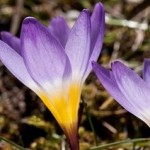 Free. One of our favorite words. Below is a list of tons of free resources that make home education much easier. The links will change frequently as more content is added. Would you like to add something? Contact us! If you find a dead link, please also let us know so we may either update it or remove it. Thanks!
Duolingo

 –

Spanish, French, German, 

Portuguese

, and Italian 
BBC Languages

(Spanish, French, German, Greek, Chinese, plus over 30 more)
Free Worksheets – Math, Language Arts, Geography, Puzzles & more
Open Course-ware – College Level Courses that can be taken for free.
High School Level Courses – covering various topics
History/Geography/Social Studies:

Various Topics
Lapbooks (all topics)
Language Arts
Math
Nature Study

Typing
Sites with lists of more free resources:
Homeschooler's Resources

(help for Apologia General Science, Physical  Science & Biology – plus other homeschooling links)       
Forms, Planners, and more
Just For Fun
Online Co-Op
Library Skills